How to check IPO Result of Newly Alloted share from meroshare for company listed in Nepal Stock Exchange Limited?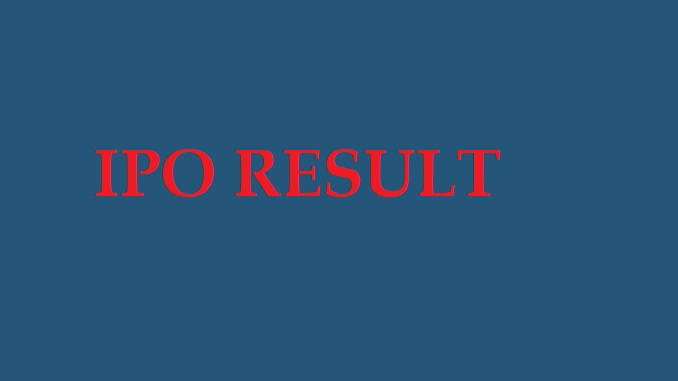 Following is the step by step guide to check the IPO allotment of the newly allotted share, for the share from meroshare. Companies listed in Nepal Stock Exchange Limited
First Option:
Check from the new website for iporesult by CDSC, http://iporesult.cdsc.com.np/ or you can check from meroshare as mentioned below.
Second Option:
1. Login to Meroshare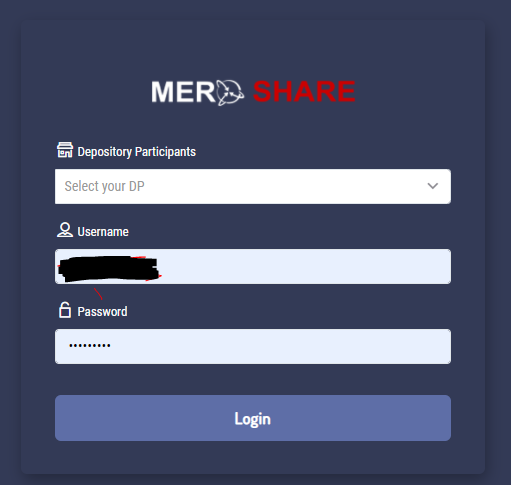 2. Goto My ASBA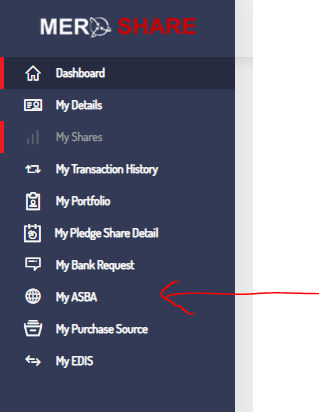 3. Goto My Application Report

4. Click on Report of Desired Applicaiton
For example :NIC Asia Laghubitta Bittiya Sanstha Ltd.

5. You will shown alloted quantity as shown below.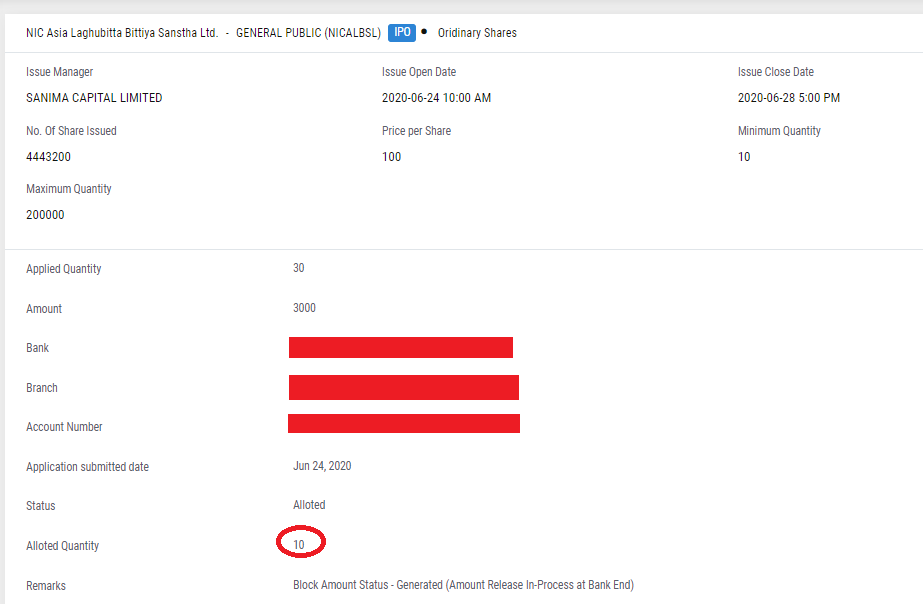 Third option:
https://iporesult.cdsc.com.np/
Fourth Option:
Issue managers website
Fifth option:
Respective company website